The North Coast and Willamette Valley have been unusually dry this water year (October 1-October 1). In fact, much of Oregon appears to be poised to experience drought in the coming months, especially if precipitation in the higher elevations continues to fall as rain or if snows melt quickly once they accumulate.
According to the Natural Resource Conservation Service, Oregon Coastal Division is about 18″ below normal, recording from March of last year. We're about 13″ below normal since the start of the water year. In terms of our average precipitation, the N. Coastal basin is now 62% below normal. In fact, the Northern Coast Range is one of the driest regions of the state in terms of its deviation from average.
A graphic map of snow and precipitation totals in Oregon's basins can be found by going here. The U.S. Drought Monitor reports that the coast is in an "abnormally dry" period (yellow on the map). Meanwhile, the Willamette Valley appears to be in moderate drought conditions (brown).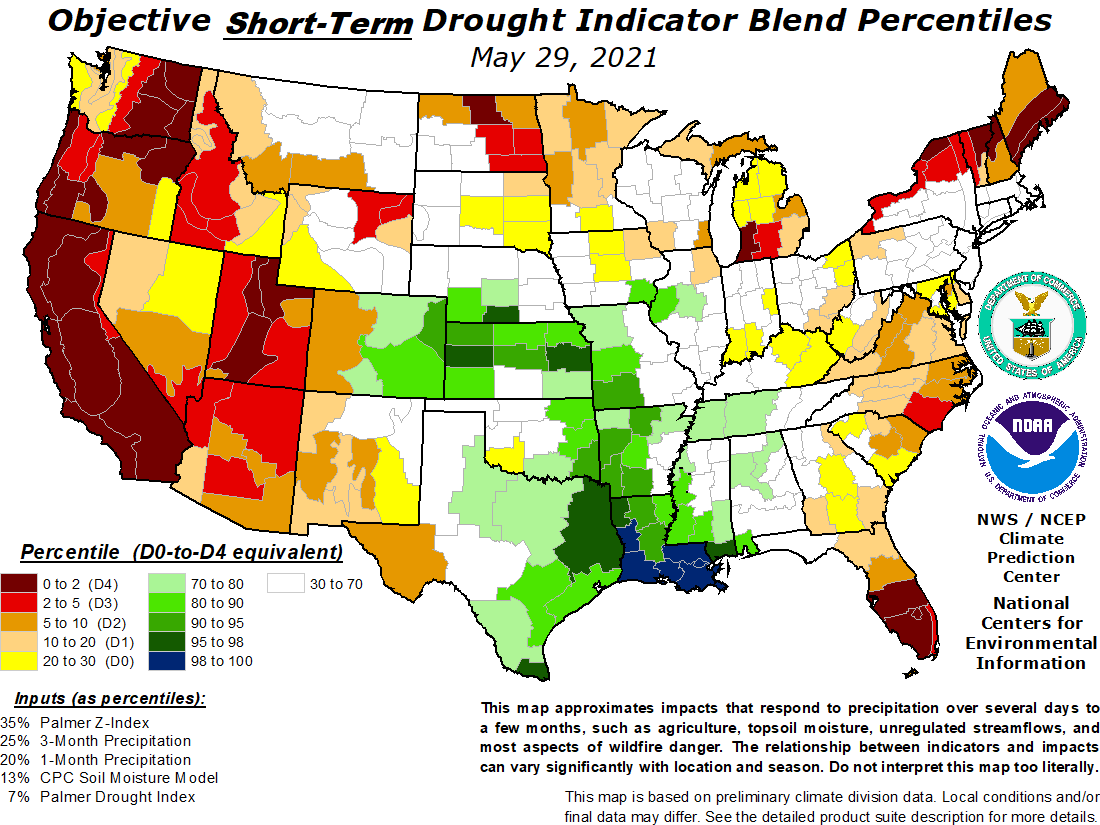 So, what does this mean for residents, businesses, and farms? Water conservation may very well be in the cards for the late spring through summer months. While the practice is a good one for most years, this year may indeed continue to be a dry one, even with spring storms that dose us through May or June. It would take a lot of snow and rain to make up for the close to 40% deficit in the Coast Range. Residents of the Willamette Valley too should be getting ready to let those lawns dry and cars get a little dirtier than normal, as conservation measures may be critical for the coming year.